Diamond Transportation System, Inc. has a rich history of pioneering the transportation of farm equipment and tractors starting in the 1920's and has since expanded to the 100% Owner Operator Company with a Fortune 500 customer base that it is today. From humble beginnings to now serving the United States and Canada – transportation of Agricultural and Construction Equipment along with various types of Machinery is our specialty and our dedication to our customers and our contractors will carry us well into the next millennium.
Radio Nemo Interview with President Jon Coca
"Diamond Transportation System, Inc. will provide the safest specialized transportation and achieve unparalleled customer satisfaction in an environment of opportunity and growth for our owner operators and employees."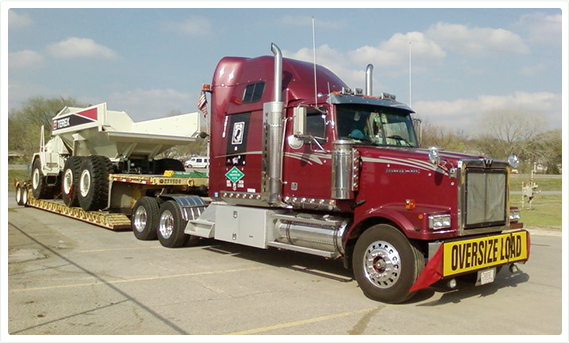 We are always looking to recruit Owner Operators to become part of the Diamond Transportation System, Inc. family. Being a 100% Owner Operator company, we realize that without you, we have no company. We offer premier advantages and compensation program perks that are unmatched in the industry. Give us a call or click the link below to learn more about our recruiting process or fill out an application today!
[fts_instagram instagram_id=17841405898445456 access_token=IGQVJWcFVaVzVxN2dwZAlRXZAldwa09fbDdMdzNST2xDdmlrclc1NzM0MDJOZAmptM3NKWkphVGFVdm5SLVRVR3NZAUXV0Y2pDX040SWhta0JMeWJBOFRSSFpNZAmRKU0ozZA0ZAmNTNYYzFR pics_count=6 type=basic super_gallery=yes columns=3 force_columns=no space_between_photos=1px icon_size=65px hide_date_likes_comments=no]